1997
Epicurean is a true portrait of the American Dream. In 1997 the founders, a trio of young, scrappy, hard-working entrepreneurs from Minnesota, started a business named TrueRide, designing and building innovative, composite skate parks for communities across the country. TrueRide would go on to build more than 450 skate parks all over North America. During this time, they took a close look at the amount of waste and off-cuts generated from the fabrication and construction of the parks. Troubled by the amount of material winding up in the dumpster, the trio focused on finding a way to reduce or reuse the waste. The skate surface material had a history of use in commercial kitchens and the founders knew this, so using the scrap to make cutting boards seemed like a no-brainer. What started as a few cutting boards given to friends and family soon exploded into a business with a life of its own. In 2003 Epicurean was born. TrueRide was sold in 2007, letting owners Tony Ciardelli and Dave Benson to turn their sole focus to Epicurean.
Since then the company has been growing by leaps and bounds. Products are sold across all 50 states and in more than 60 countries
In 2015 the company partnered with Victorinox Swiss Army and moved from its old headquarters in Duluth, Minnesota to a 60,000-square-foot facility in Superior, Wisconsin.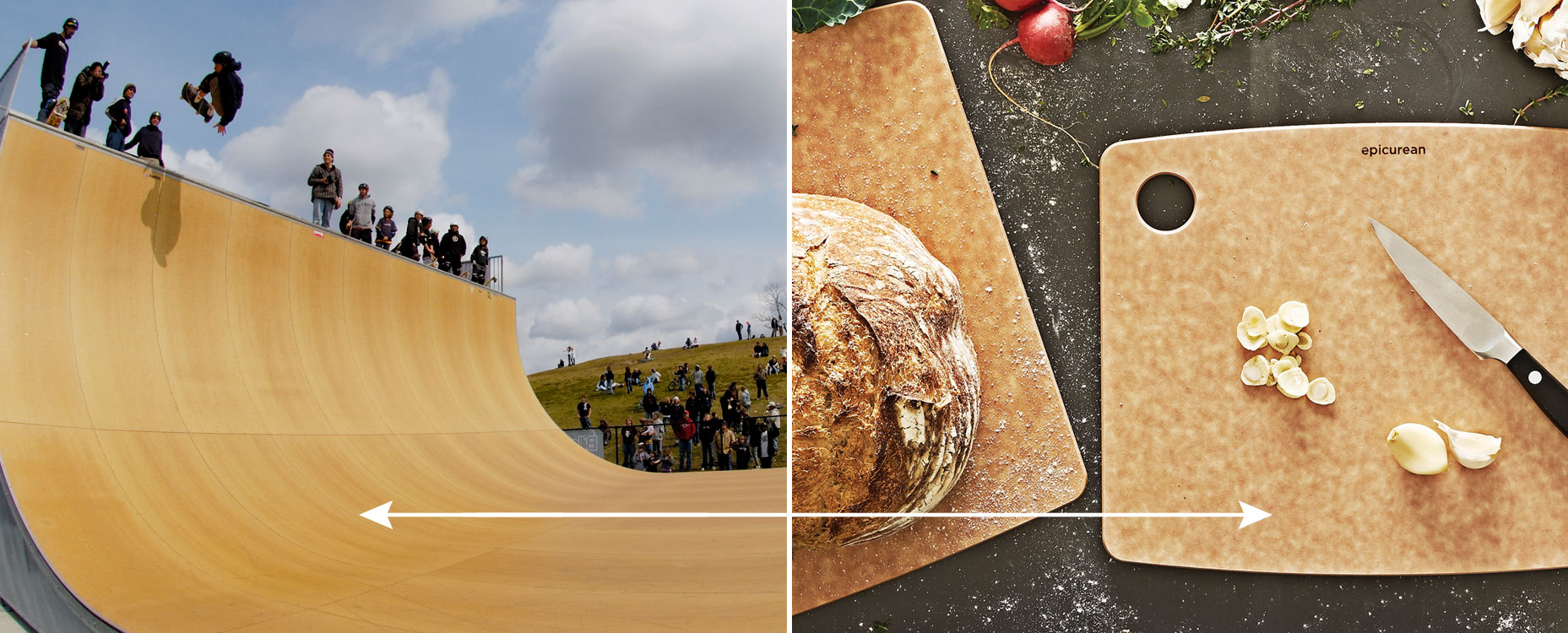 Bootstrapped
Epicureans roots were bootstrapped by a trio of scrappy entrepreneurs who pioneered a new niche in the housewares industry.
Over 450 Skate Parks
TrueRide built and installed over 450 municipal skate parks.